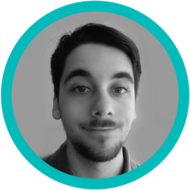 By: Van Thompson
September 29, 2021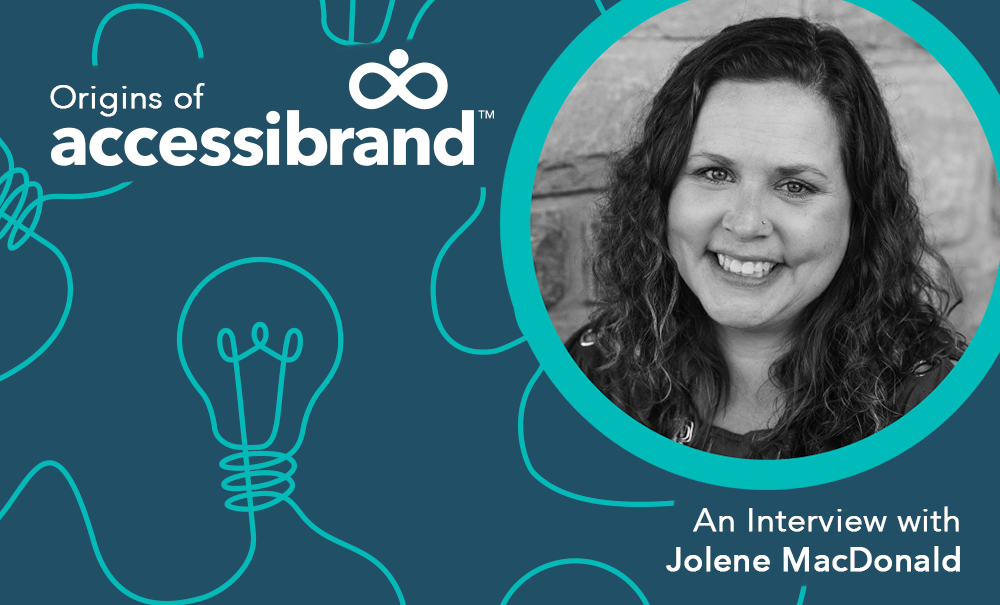 Jolene MacDonald founded Accessibrand in 2017. Jolene created the new, virtual accessible design, marketing and communications agency to empower professionals with disabilities and others impacted by disability. The company was born from Jolene's passion for social change and her need for a new working environment. Accessibrand has grown and now provides many varied clients with marketing and communications projects that start with disability considerations in mind. Most importantly to Jolene, the company offers a safe and inclusive working environment to thrive for people of all ability levels.

Having an inclusive, flexible place of employment wasn't only a socially positive desire for Jolene. It was very much a necessity. Jolene's own disabilities demand she has flexible work hours and the ability to manage her workload. Accessibrand filled a need for Jolene that was difficult to find elsewhere. Employment that could accommodate her own specific needs proved challenging to find. Accessibrand met her employment needs but also gave a similar opportunity to others needing flexibility at work. 

In this interview, Jolene shares the various factors that led up to Accessibrand's creation, the personal values that informed the company's philosophy, and what she wants to see more of regarding accessibility.

What were you doing before Accessibrand? Was there a certain moment that made you decide this was where you wanted to be instead?
I owned another design agency previously for close to 15 years, and I've been a graphic designer for over 20. Previously, I had studied at Fanshawe and Conestoga for Fine Arts, Graphic Design, and Entrepreneurship. 

When my youngest daughter was born with Dwarfism, I started heavily advocating for her. I was beginning to notice just how inaccessible my own industry really could be, finding myself getting frustrated with clients at my old job who didn't seem to take my concerns about this issue seriously. I liked my job, and I liked the industry, but the projects I was working on didn't feel like they had any real purpose. They weren't creating a positive impact on the world, they weren't changing lives for the better. My heart has always been into social good, and I needed something that would allow for that. 

My life also became pretty overwhelming at this point. The three kids, one with a lot of medical needs, two with all sorts of struggles of their own, and I started experiencing chronic pain, fatigue, memory issues at the same time. I really wasn't doing well. I was struggling. Call it a mental breakdown or just the universe screaming at me, but something needed to change. 

Why did you choose Accessibrand as your next venture?
I needed employment, but it had to be flexible. I tried working for other people, but it just wasn't for me. It was near impossible to be an employee with my desire to be an entrepreneur at the same time. While I was doing disability advocacy, I met other parents dealing with the same work issues, which led to meeting others with disabilities. We could work, but it needed to be flexible, and typical employers either wouldn't or couldn't accommodate us. I couldn't schedule for chronic pain, and there was no predicting a bad day. Families who have so many medical appointments can only take so many days off.  

The lightbulb just suddenly went off in my head one day. What if I could do what I love, creating accessible design and marketing, and provide those flexible jobs for people impacted by disability. So, I did it! I combined my previous work experience with my passion for accessibility and activism, and in late 2017 Accessibrand was borne.  

What do you think Accessibrand does differently from similar agencies? Our agency is different in a lot of ways, but mostly because our team both truly understands disability issues and starts all projects with accessibility as the main focus. We know what accessible design is because we are the people who need it. Our experience is what makes us experts. 

Clients can come to us knowing that we're taking everything into account from the very beginning. Generally speaking, design, marketing and communications are often done without accessibility in mind first and then get fixed later to be accessible. This approach creates extra costs and can be a headache for businesses to implement. For Accessibrand, we act differently. We start the process with accessibility already in mind, saving time and resources in the long run. It's always better to start with accessibility than to try and modify your project to make it accessible.  

We also have team members who audit design and marketing materials for digital accessibility. We can look after all of our clients' digital accessibility requirements. Typically, if a company does not come to us, they would require several different agencies' to do the work that our agency provides. It saves time, money, and since we're a social enterprise - giving back to people with disabilities - clients can feel good about doing business with us. 

Is there any particular work you think is significant to you? What's your proudest accomplishment with Accessibrand? 
I don't know if I could pick one particular project. But my proudest accomplishment is creating the team we have, which definitely impacts the amazing types of clients we attract. Having the same vision and a safe place to be who we are without fear of judgment is what we need more of in this world. Here, our disabilities are our superpowers! 

We want to challenge the status quo and teach the world that our health challenges or our physical needs are not burdens. Society is so stuck in judgements, but we break all those and are happy to keep sharing and spreading that education. We want people to see us for what we can do, and we do it pretty amazingly well. 

Have there been any significant challenges throughout the years with the company? 
Growth for a new company is always a challenge. That said, fighting my own health issues to accommodate everyone and their schedules could be the most challenging thing for me so far. Balancing being a mom and a wife with a fast-growing enterprise isn't easy, either! 

What do you want people to know about Accessibrand and Accessible Design itself?
My most important goal is to prove to the world that we can change stereotypes and we're not a community that requires pity. We are valuable, educated, talented professionals that can create positive change in the world.  

Through accessible design, we can provide opportunities and avoid exclusion: people with disabilities should not be an afterthought. By thinking of accessible design, marketing and communications from the beginning, your business shows a true commitment to educate, advocate, and be truly inclusive for everybody.